Features of SilkyEvCam HD
HD (1280px X 720px) high resolution
Equipped with Sony IMX636 (*) event-based vision sensor
Pixel size 4.86µm x 4.86µm
Compact image area to allow mounting of S-mount (M12) lenses
HD (1280px X 720px) high resolution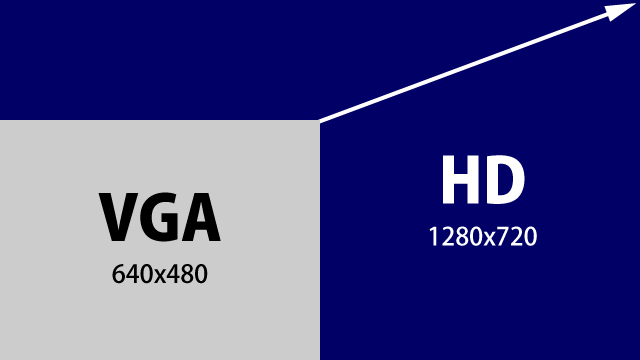 Equipped with Sony IMX636 (*) event-based vision sensor
Pixel size 4.86µm x 4.86µm
Compact image area to allow mounting of S-mount (M12) lenses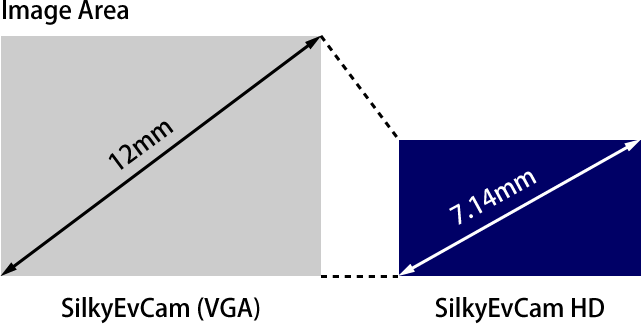 USB3.0 Type-C interface
Small data volume、High-speed sensing (minimum temporal resolution 1µsec)
Wide dynamic range
Frame rate can be changed after recording
No motion blur
Compact and lightweight, can be installed anywhere
(*) SSS IMX636 product website (external site)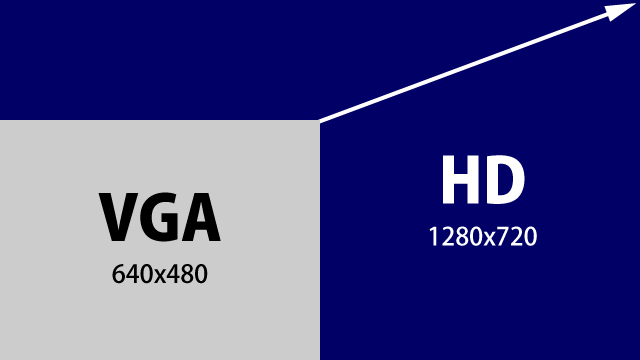 You can order Standard set or Turnkey set
Standard set (camera and USB cable)
Turnkey Set (camera, USB cable, lens, mini tripod and mobile case)
(lens:SFA0820-5M (SOYO)、CS to C lens attachment)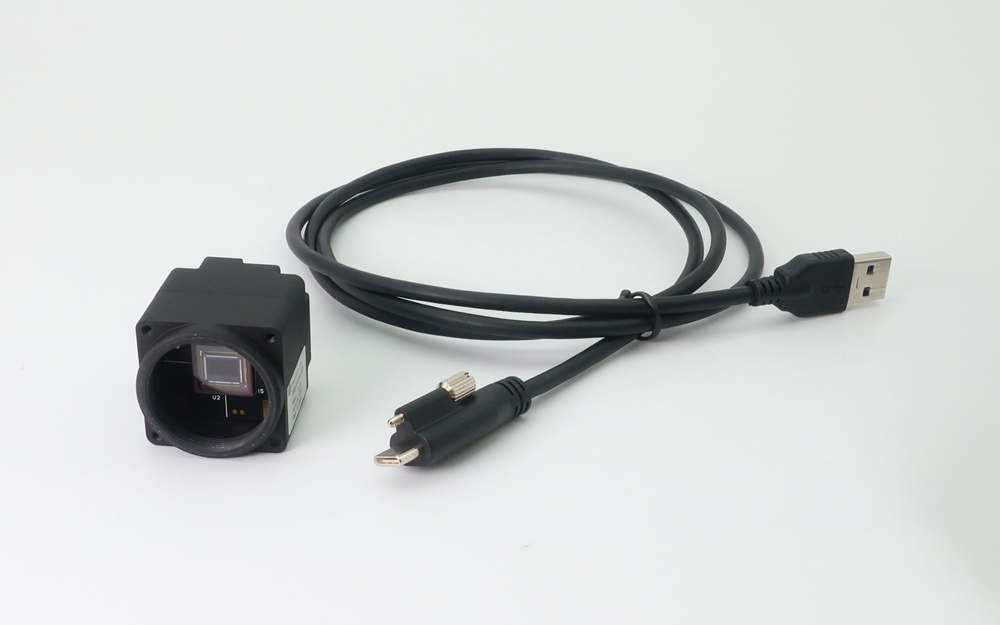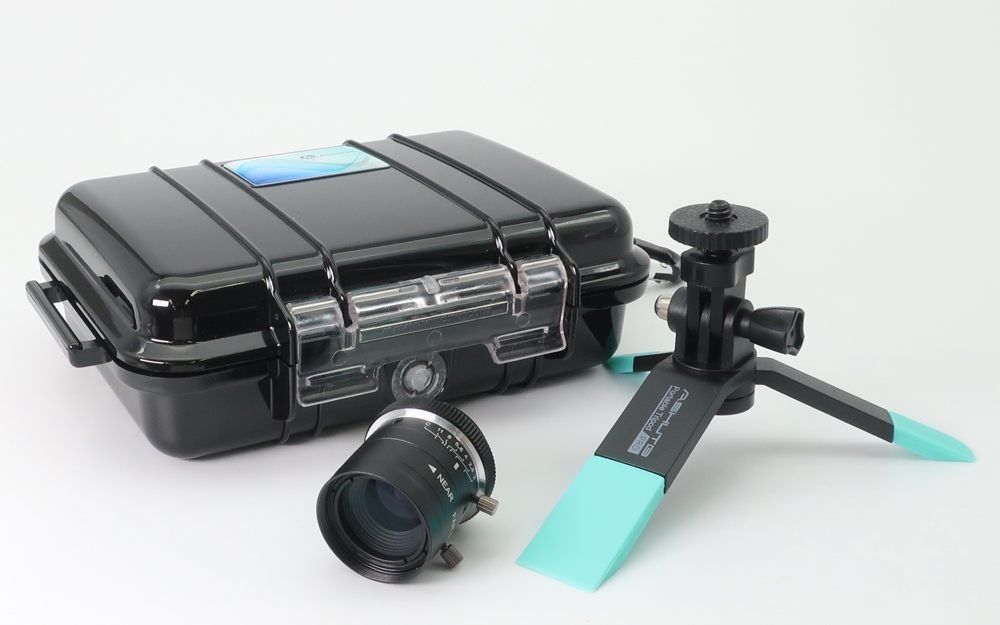 SilkyEvCam(VGA)
SilkyEvCam HD
Event-Based Vision sensor
Model
PPS3MVCD (PROPHESEE)
IMX636(SONY)
Image size
Type 3/4 " (Diagonal 12mm)
Type 1/2.5 " (Diagonal 7.14mm)
Module effective pixels
VGA ( 640 (H) x 480 (V) )
HD ( 1280 (H) x 720 (V) )
Pixel size
15μm x 15μm
4.86μm x 4.86μm
Typical Latency
200μs
100μs or under @ 1k lux
Maximum readout throughput
50Mevents/s
20Mevents/s
Output
Interface (event data & control)
USB 3.0 (USB Type-C(TM) connector)
USB 3.0 (USB Type-C(TM) connector)
Interface (Sync/Trigger)
IX Series Connector ( IX80G-B-10P : HIROSE )
(Plug: IX30G-B-10S-CV(7.0) | IX31G-B-10S-CV(7.0) )
IX Series Connector ( IX80G-B-10P : HIROSE )
(Plug: IX30G-B-10S-CV(7.0) | IX31G-B-10S-CV(7.0) )
Camera
Power supply
USB Power (VBUS)
5.0 V
USB Power (VBUS)
5.0 V
Lens Mount type
C/CS Mount
C/CS Mount
Wide Dynamic Range
>120dB
>86dB
Operating temperature
T operation
0 ~ + 50 ℃
T operation
0 ~ + 50 ℃
Storage temperature
T storage
- 30 ~ + 80 ℃
T storage
- 30 ~ + 80 ℃
Current consumption
500mA(max) , 200~300mA(Ave.)
300mA(max) , 100mA(Ave.)
Dimensions / Weight (w/o Lens)
30mm (W) x 30mm (H) x 36mm (D) / 40g
30mm (W) x 30mm (H) x 36mm (D) / 42g
Accessories
USB3.0 Type-C(TM) Cable 1.2m (w/ rock screw)
USB3.0 Type-C(TM) Cable 1.2m (w/ rock screw)
Raw Formats
EVT3
EVT3
Standard Lens
Model
M0814-MP2 (computar)
SFA0820-5M (SOYO)
Focal length
8mm
8mm
F value
F1.4 - F16C
F2.0 - C
Angle of view
70deg
47.7deg
Focus range
100mm to infinity
100mm to infinity
Size / Weight
Φ33.5mm x 28.2mm / 62.6g
Φ27mm x 33mm / 32.5g
Others
Turn Key Pack
Standard Lens / Mini tripod / Hardcase
Standard Lens / Mini tripod / Hardcase
SDK support by PROPHESEE
METAVISION(TM) Intelligence
METAVISION(TM) Intelligence
Download and install METAVISON™ INTELLIGENCE from the PROPHESEE website.
Download the Plug-in setup file from the CenturyArks website and set up the Plug-in file.
Connect the SilkyEvCam to your PC via USB cable.
Open a terminal on your PC and run metavision_studio. Verify that the image is ready.
PROPHESEE's METAVISON™ INTELLIGENCE site introduces various examples of processing execution. Please try it out.
Firmware and plug-ins for SilkyEvCam may be updated without notice to improve product quality.
If you register as a customer with your product serial number, you can receive the latest firmware and plug-in information by e-mail in a timely manner.
Inquiry by phone
+81-03-6804-5752
JST 10:00-17:00
(except Saturdays, Sundays, national holidays, and other company holidays)
SilkyEvCam® is a registered trademark of CenturyArks Co., Ltd
USB Type-C™ is a registered trademark of USB Implementers Forum.
The names of companies and products mentioned in this document are registered trademarks or trademarks of their respective companies or organizations.
The specifications and other information in this document are subject to change without notice.