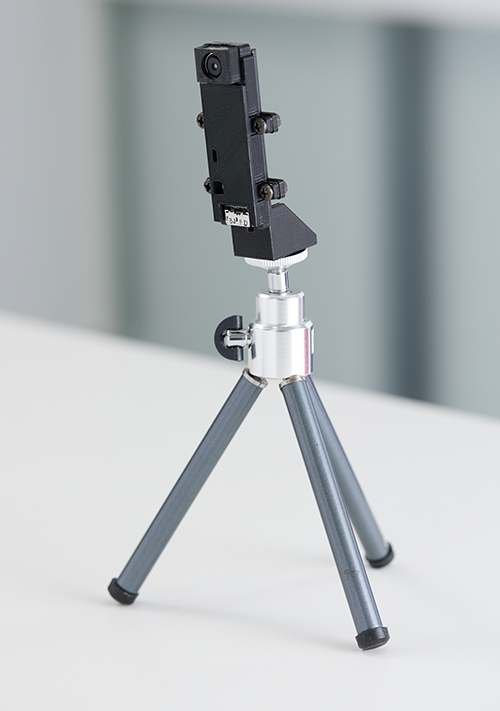 The CA378-AOIS is a USB3 interface board set with a compact camera that enables high quality images to be easily displayed and recorded on a PC. The CA378-AOIS can be used in a wide range of fields and applications, such as embedded in industrial equipment (inspection, monitoring, etc.), image processing education at educational institutions, and as an image sensor for AI/Deep Learning at low cost.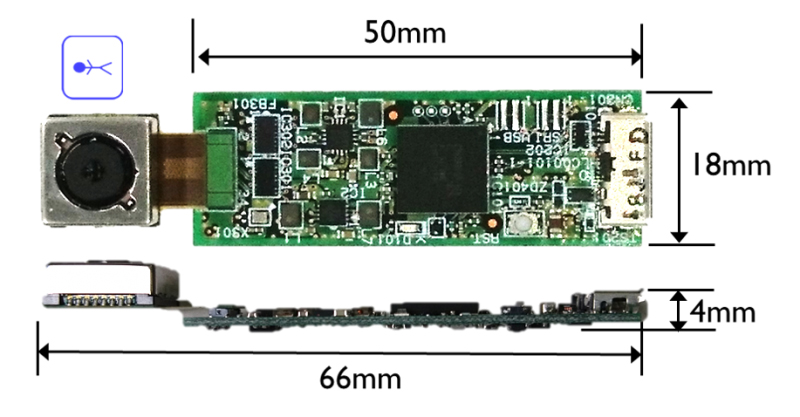 Frame Rate(max*)
Resolution
USB3
USB2
4K3K(4056x3040)

10fps

-
4K2K (3840x2160)
12fps
-
FHD (1980x1080)
48fps
-
HD (1280x720)
TBD
TBD
XGA (1024x768)
TBD
TBD
VGA (640x480)
60fps
120fps※1
30fps
Product set (CA378-AOIS_USB-IFB)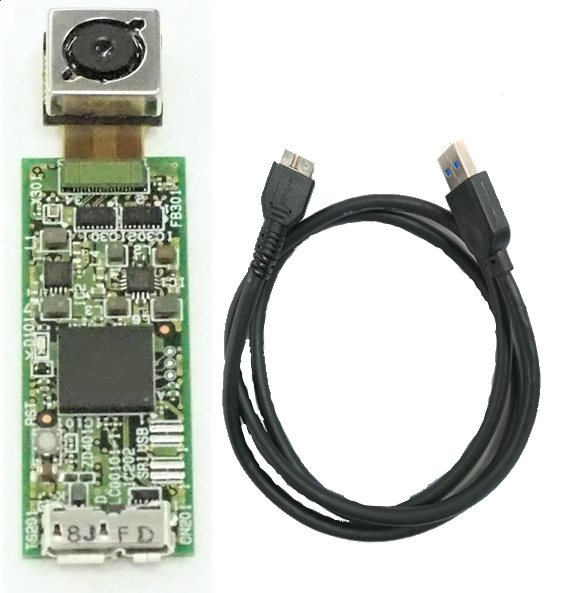 Product configuration: CA378-AOIS, USB3.1 Gen 1 interface board (I/F Board), USB3 cable (Type A to Micro B, 1m)
※CA_ViewER, a dedicated display/recording application, is available free of charge on this website.  
Features of the USB camera [CA378-AOIS].
12M ultra-sensitive video can be captured on a PC1 via USB3.1. on a PC1 via USB3.1
Operating environment is Windows 10
32bit/64bit.
Ultra-compact board enables
Can be incorporated into any device*2
Sample cases are available in 3D printer data
(3D Step file format) and you can download from here.
A_ViewER*3, a dedicated application for image display/recording, supports multiple functions such as analog gain, peripheral light amount (lens shading) correction, gamma adjustment, white balance, AF, and lens position adjustment via graphical user interface (GUI).
※1 The operating environment must be Windows 10 32bit/64bit.
※2 Sample cases can be downloaded from here as 3D printer data (3D Step file format)
※3 The application can be downloaded from here.
| | |
| --- | --- |
| Name | CA378-AOIS_USB3-IFB |
| Video Format | RGB24 (RAW10) |
| UVC Compliant | Compliant with UVC Version 1.1 |
| Input Data | MIPI 4Lane 10bit |
| Application | Windows 10 / CA_ViewER |
| Supported OS* | Windows 10 32bit/64bit |
| Board Size | 18mm x 50 mm x 4mm (w/o camera) |
| Set Size | 18mm x 66 mm x 4mm (w/ camera) |
| Humidity  | 85% RH |
| Operating Temperature | 0 ~ +45 DegC w/o Condensation |
| USB | USB 3.1 Gen 1 / 2.0 |
| Vendor ID (Hex) | 31F7 |
**This product and the applications we provide are not guaranteed to work on all Windows 10 PCs. And aslo not work on Linux.
CA_ViewER is a dedicated application for displaying and recording video from this product on a Windows 10 PC. In addition to resolution switching, it has many other functions such as exposure time, sensitivity adjustment, and gamma correction. The adjustment results are always reflected in the output image, making it easy for anyone to adjust the image.
The CA378-AOIS_USB-IFB is sold as a set including the camera, board and cable. This sample case is specially designed to protect the camera and board.
If you would like to purchase a sample case made by the 3D printer,please click "Contact Us".
Downloads (Documents/Applications/Data)
The CA378-AOIS_USB3-IFB is available for from below websites.
If you click on the banner, you will be redirected from this site to an external site.
Please confirm the terms of use, privacy policy, etc. set forth by the site in question when using the site. For inquiries, please contact us from the "Contact Us" section of this website.